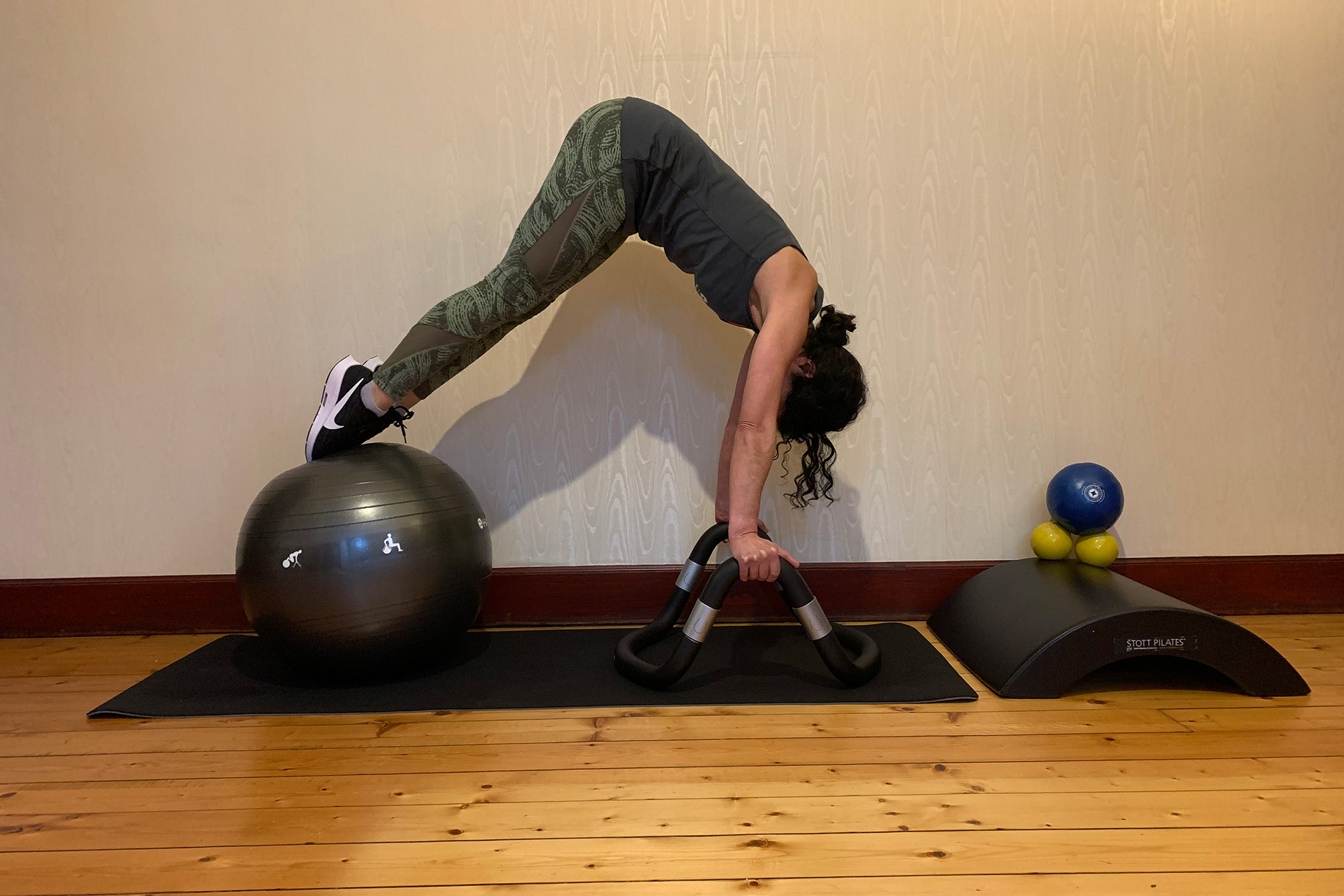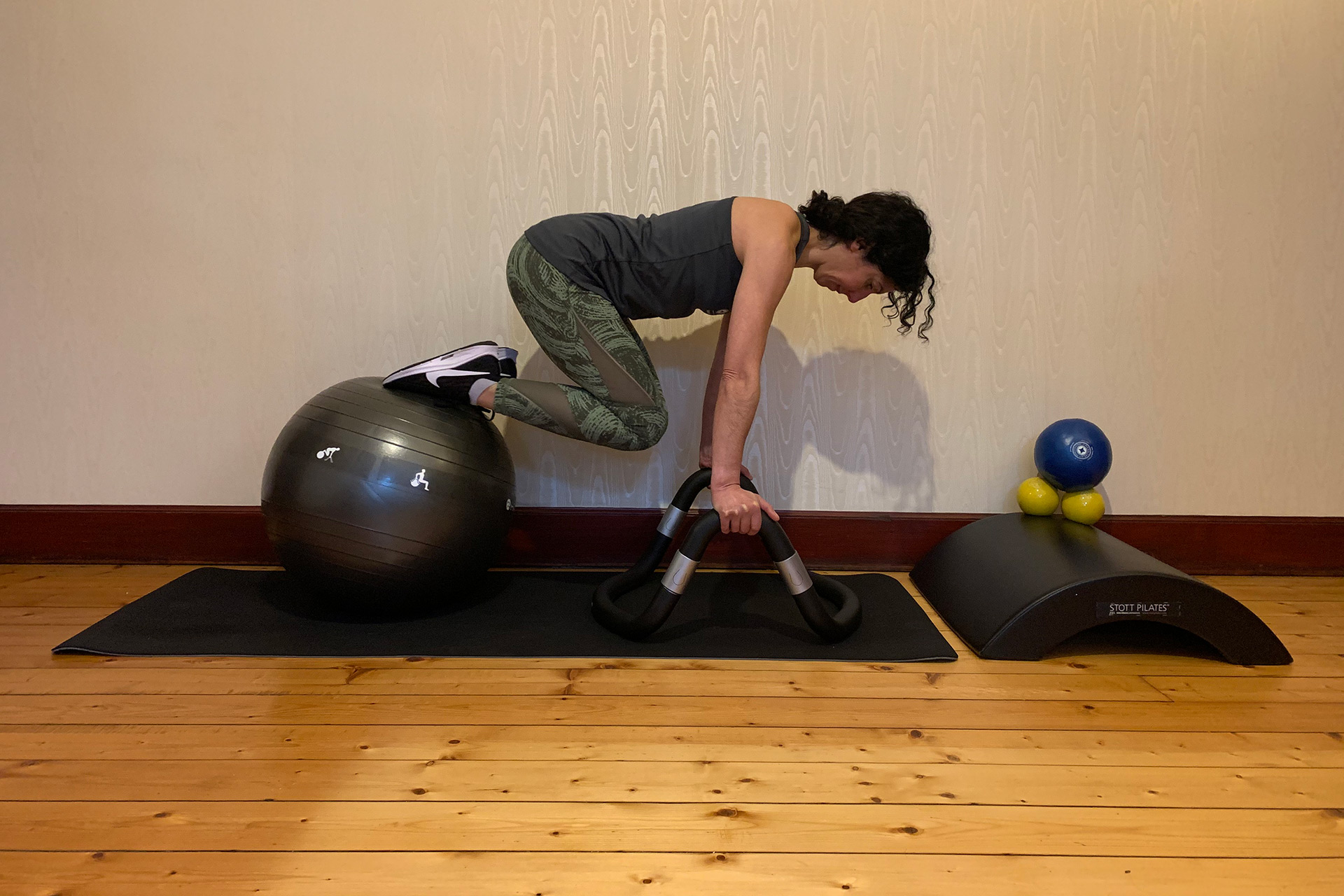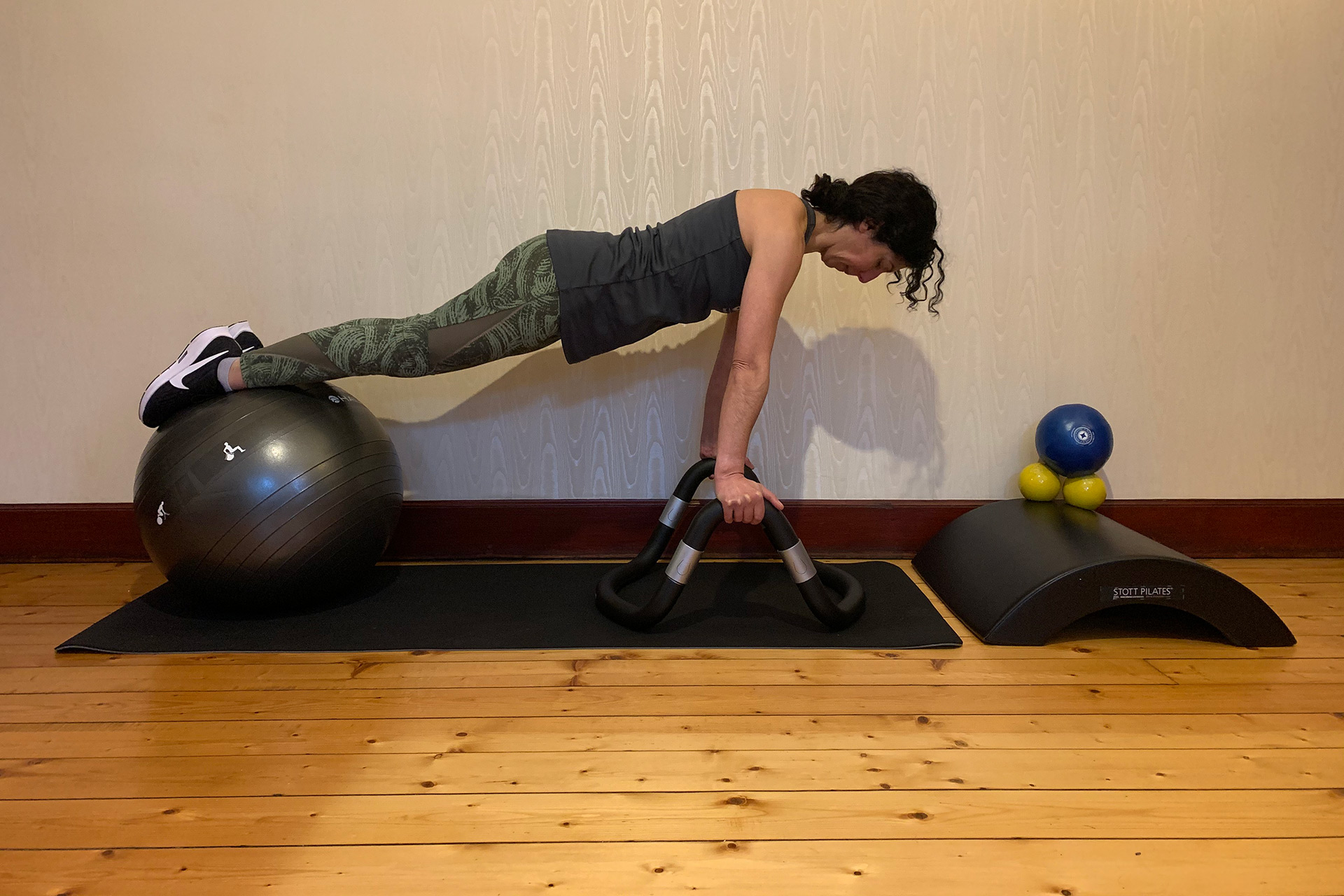 Hi my name is Monoosh and I'm a certified STOTT PILATES ® Instructor and a certified group mat specialist in STOTT PILATES ®.
I've always been very active and keen to participate in sport. During my teenage years I discovered my love for playing hockey. I represented my school and Country up to a senior level. 
I continued with my passion for sport and started a course coaching tennis. I soon realised I needed to improve my physical strength to progress my coaching. I decided to join a gym. That was my stepping stone to my next passion in life group exercise. A natural transition to a gym and group x instructor followed.
A career involving sport was inevitable. I've been working in the fitness industry for over 20 years. In 2002 I injured my back. After many physiotherapy and osteopathy appointments I started a Rehabilitation programme using Pilates techniques and exercises. This was the start of my Pilates journey.  It opened my eyes to the importance of the inner core (deep muscles).  Like most people I'd focused on the outer core (superficial surface muscle).  I decided to research Pilates philosophy and teaching qualifications.
STOTT PILATES ® provided the most comprehensive, modern training whilst remaining true to the original exercise method founded by Joseph Pilates. I've been training with STOTT PILATES ® since 2006. I undertake continued professional development attending workshops in London and Toronto. As a minimum I complete two assessed training modules per annum ensuring I'm always up to date with the latest techniques and refresh the basics.
I really enjoy working with people. It is very rewarding to see progress and improvement whether it's for strength mobility or sleep!
It gives me great pleasure to see my clients week after week incorporating Pilates into their lifestyles and feeling the benefit.
"Developing minor muscles naturally helps to strenghten major muscles"

STOTT PILATES ® is a contemporary approach to the original exercise method pioneered by the late Joseph Pilates. Lindsay and Moira Merrithew, along with a team of physical therapists, sports medicine and fitness professionals, have spent over three decades refining the acclaimed STOTT PILATES ® method of exercise.
The refined method resulted in the inclusion of modern principles of exercise science and rehabilitation - making it one of the safest and most effective methods available.
"Change happens through movement and movement heals"
Limited Class Size to ensure attention to detail.


1-2-1 introduction and health assessment prior to participating in a class.


Extensive timetable – classes 6 days per week at various times during the day and evenings to accommodate different working patterns and lifestyles.


Payment and attendance flexibility. Life has a habit of getting in the way.  If you've booked and paid for a class and you can't make it let me know and your payment can carry forward. You can join another class if there is availability or join your regular class the following week.


1-2-1 personal sessions available on request.